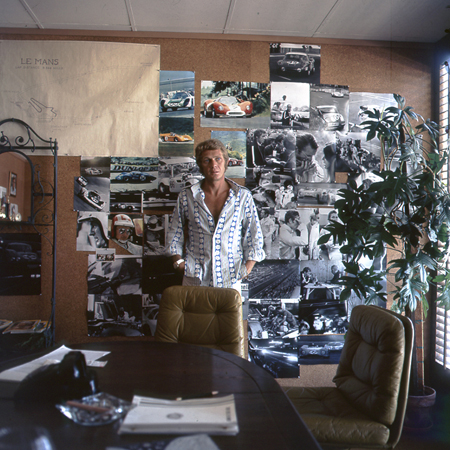 Steve McQueen Photographed by Milton H. Greene, Los Angeles 1969
"Celebrities always have their radar up. They know instinctively who to trust and who not to. Steve was the most private man. He wouldn't allow anyone into his home, his office or access to his family. Milton, like the Invisible Man, walked through everywhere.

Steve's first wife Neile built a dressing room with a closet 16 feet long where his clothes were hung immaculately on beautiful hangers. What made me chuckle was his 300 pairs of blue jeans starched and pressed with a killer crease going down the front.

Whenever Steve made a film, Neile a very astute businesswoman, bought real estate in Los Angeles and added another room to the house. My favorite was the very large living area called the Thomas Crown Room."
Excerpted from But That's Another Story, by Amy & Joshua Greene. Published by powerHouse Books.