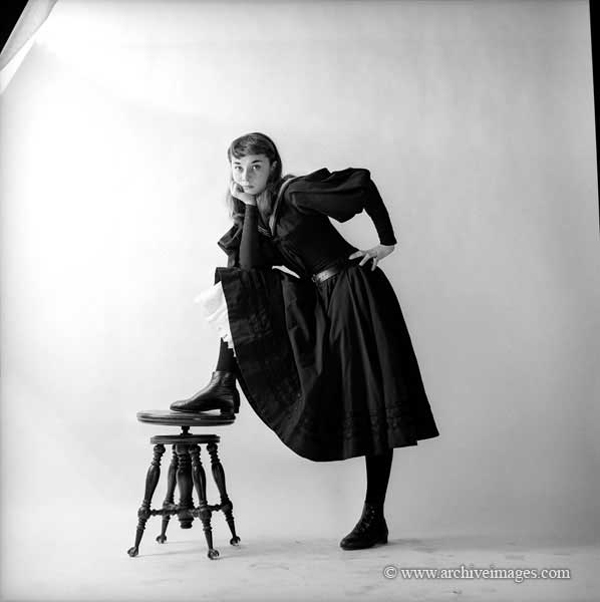 Audrey Hepburn by Milton H. Greene taken in New York City 1951
"While in the South of France in 1951, Colette, the writer of "Gigi", spotted Audrey and said to her husband, Maurice Goudeket, "That's the Gigi I want for the New York run!" Audrey was only 18 years old and starring in her first Broadway show, a smash! Milton photographed the play for Life. They became friends and even dated for a while. The "TRUST" remained forever.

So much so that when she starred in "Ondine" on Broadway with her then husband Mel Ferrer, Milton was the only photographer asked to photograph the show and was given world rights as a gift of "TRUST"."
Excerpted from But That's Another Story, by Amy & Joshua Greene. Published by powerHouse Books.